About Cape Ann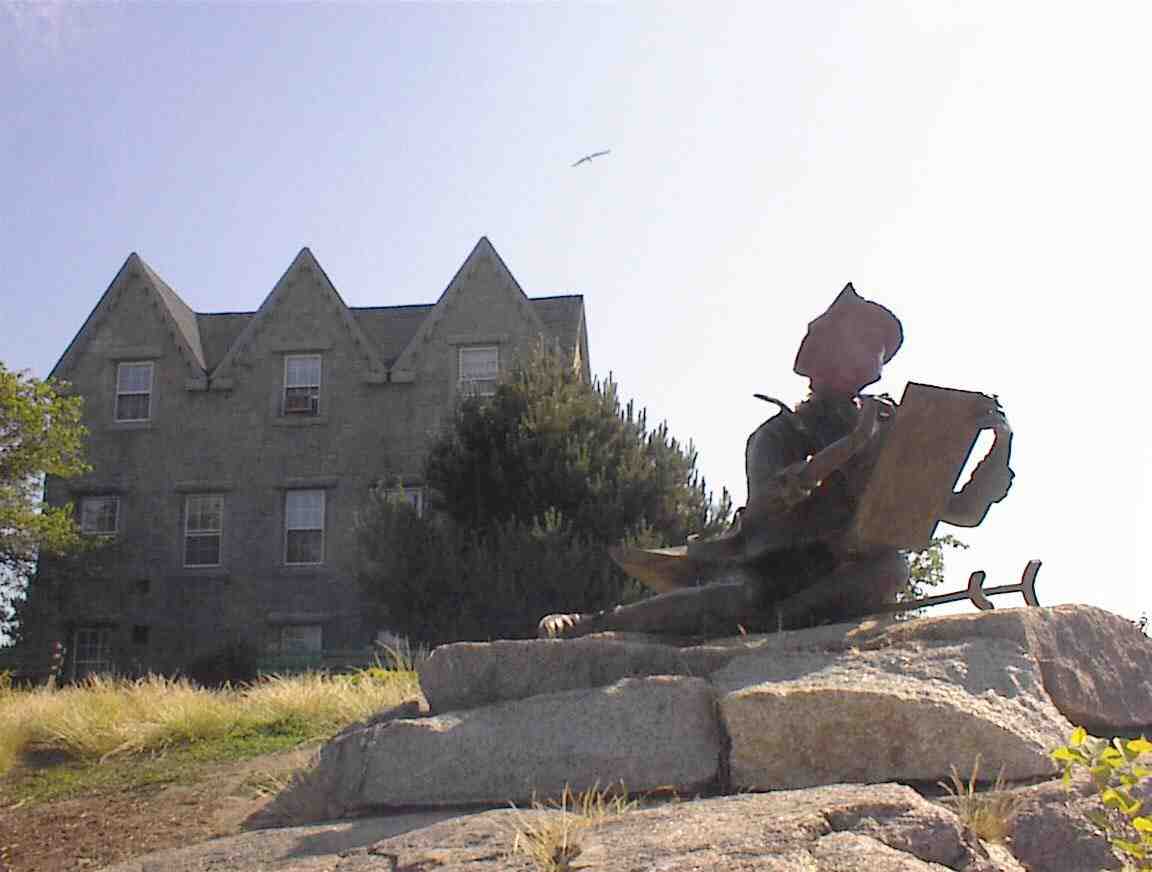 In Gloucester and around Cape Ann, you can find some very nice beaches. Good Harbor Beach (pictured above) and Wingaersheek Beach are nice and well-suited for families with small children.
You can also take tours by land and sea, and go on whale watches and deep-sea fishing expeditions with Yankee Whale Watch & Deep Sea Fishing.
With the area's history of attracting artists, art galleries abound, and there are some excellent museums and public art, such as the famous statue of "The Man at the Wheel" in front of our Inn and the statue of Fitz Hugh Lane pictured here, on the lawn of Lane's house. There is a good collection of paintings by this prominent Gloucester artist in The Cape Ann Historical Museum.
An important piece of local history, the Schooner Adventure, is being carefully restored and preserved. Other favorites are Hammond Castle and Beauport.
There is theater through the summer at The Gloucester Stage Company, and dance at The Windhover Performing Arts Center. A very good local dance company, "Dancers Courageous", performs works tied to Gloucester history. The Cape Ann Symphony performs frequently in Gloucester, including some very nice concerts in Stage Fort Park just across the cut.
Of course there are plenty of good places to eat, and many of them are an easy walk from the Inn.
For more ideas and information, try the links below or click on any of the bold text above: