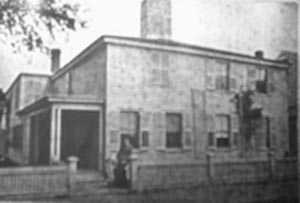 This ancient house overlooks Gloucester Harbor and is across the boulevard from the famous statue, "The Man at the Wheel".
We believe that the oldest part of the house was built by Samuel "Cut" Stevens about 1750. His nickname derives from the fact that he also owned the "Cut", a nearby canal linking the Annisquam River to Gloucester Harbor. He was a descendant of shipwright William Stevens who settled in Gloucester in 1642 and owned a large land grant at that time which included the site of the house.
During the early 19th century the building was probably a tavern. In the Civil War period it was owned by members of Gloucester's famous Babson family, who probably added the western wing. The building shows on an 1876 zoning map with the western wing, and with ownership by Fitz J. Babson.
The eastern wing is more recent, dating to about 1925, during the period when our street was changed to a boulevard with many houses moving to make room, and the statue was erected memorializing Gloucester fishermen.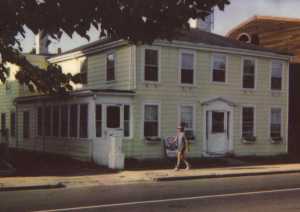 In the 1950's it was the home of Rita Dunphy and her daughter Suzanne Silveira, from whom we (Paul Jensen and Donald Roby) bought the house in 1994.
After extensive renovation while continuing use of the house as a multi-family dwelling, we opened The Inn at Babson Court in July 1999, converting two apartments to three suites of guest rooms. In the time since, it's had several more arrangements, and we currently have two suites.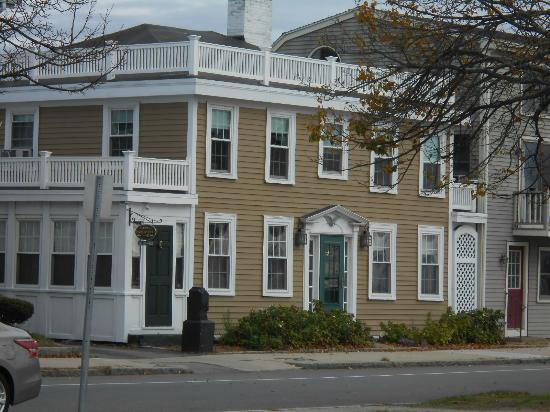 Each of the guest suites is named for someone we believe was a previous owner of the house.
In 2001, the inn was chosen as an "Editor's Pick" by Yankee Magazine, and was featured in a segment of the Discovery Channel's Christopher Lowell Show.
In September 2018, Paul Jensen, the original innkeeper, died of a heart attack. His husband, Donald Roby is carrying on.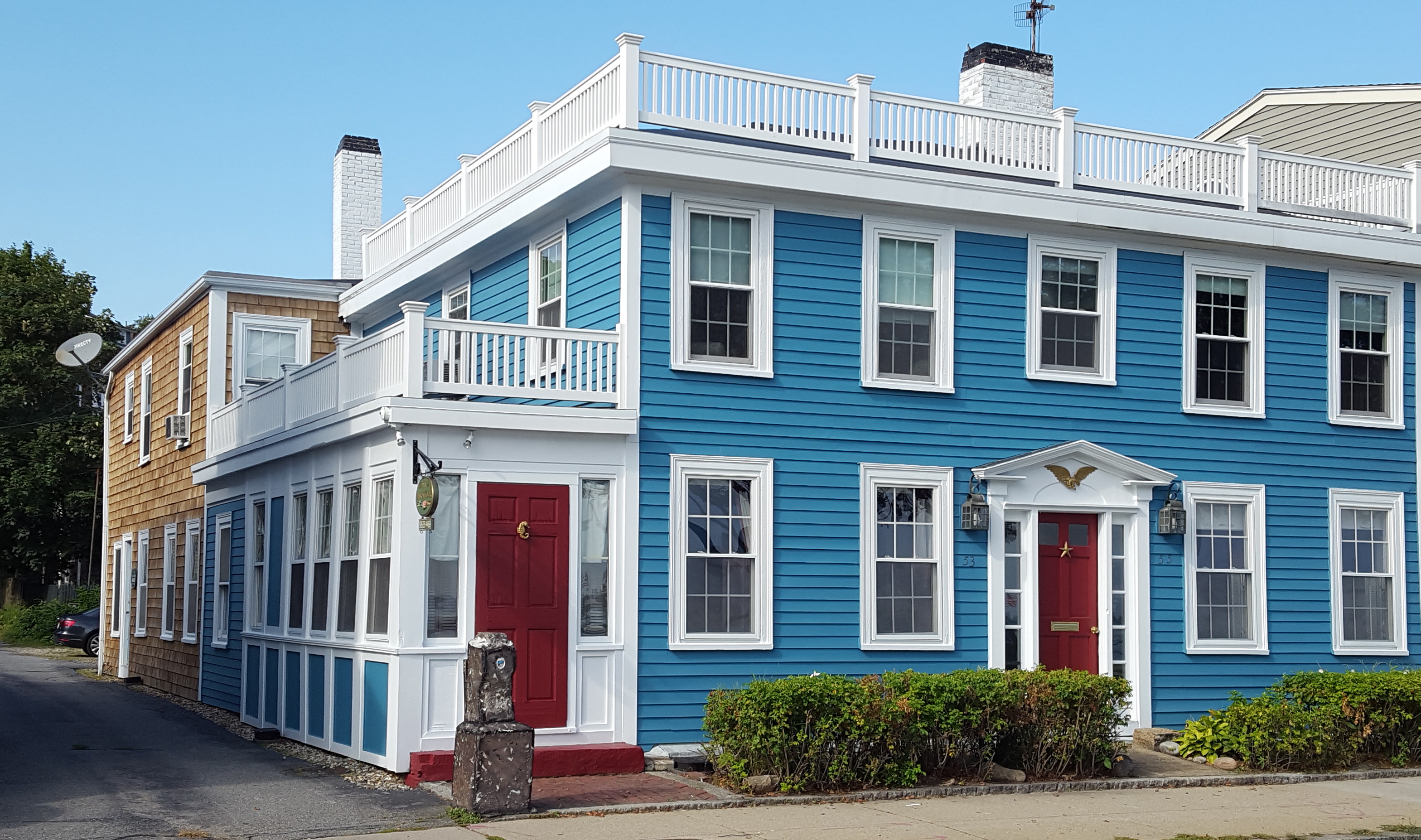 In the summer of 2020, the Inn has had a new paint job and changed color.